View articles published in: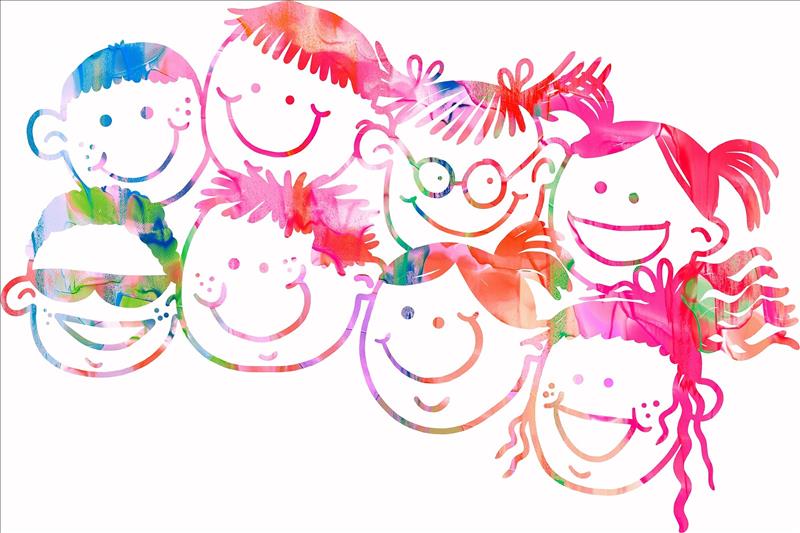 Published: 17/07/2018   Last Updated: 17/07/2018 10:45:57   Author: Jessica Chalmers    Tags:
It's that time of year again and for some the 6 week school holidays can feel like a long stretch of empty days waiting to be filled. Fear not you now have 6 less days to worry about. We have planned one day a week in and around Chiswick.. Every little helps.
WEEK 1
Harmonic by Cirque Bijou at Kew Gardens
26th May – 2nd September
To celebrate the re-opening of the wonderful Temperate House Cirque Bijou have developed Harmonic; a fabulous, breath taking production of aerial spectacle accompanied to music. The 20 minute performances will have your children marvelling at the aerial acrobat suspended from the rafters. Performances occur at weekends and on bank holidays at 12:30, 1:30, 2:30 and 3:30 and are included in the price of your Kew Gardens entry ticket.
Kew Gardens
WEEK 2
My Little Boarders23rd July - 17th August
My Little Boarders is London's top children's skateboarding club. This fantastic club specialises in teaching 6-14 year olds how to skateboard in a fun and safe environment. As well as offering weekend clubs, after school, private lessons and parties, My Little Boarders also offers holiday camps; With two fantastic locations to choose from the Skateboarding Holiday Clubs covers Skate park Skateboarding (in the morning) and Street Skateboarding (in the afternoon). They cater for beginners, intermediate and advanced skaters. The club has been designed so that the parent can choose how many sessions they would like to do from half a day to many days. Also bear in mind that all equipment is supplied so there is no need to rush off and buy a skateboard and there are pick up and drop off points in West London! So if your child is aged between 6-14 years get in touch and let's get them skating this summer!
My Little Boarders
WEEK 3
Dustys Wildlife Rangers at the Wetland
21st July – 2nd September
You are always guaranteed a fun day out at the Wetland Centre. Children can roam the urban oasis whilst being connected to nature; duck feeding, pond dipping, otter observing and bird watching are always available but come in the holidays and you'll find our new Ranger Camp at the lodge. Here you'll find out how to survive in the wild. Build your own shelter, learn how to start a fire or join the camp fire cooking workshop. And let's not forget during this heat the brilliant adventure playground with the refreshing water play area..children will love running in and out of the showers (don't forget swimming costumes). The café is open all day so head down and make a day of it.. tired children guaranteed!
Wetland Centre
WEEK 4
Alice in Wonderland – Kew Gardens
21st July -27th August
Enjoy Lewis Carroll's classic story as it is brought to life in Glenn Elston's highly acclaimed production, performed by The Australian Shakespeare Company. Set within Kew Garden's beautiful grounds your children will be immersed in the enchanting story of Alice's extraordinary adventure in Wonderland. Bring a blanket and abandon reality for a while – bliss.
Alice in Wonderland
WEEK 5
Hogarth Youth Centre
21st July – 27th August
This incredible facility for young children in Chiswick offers fantastic activities throughout the summer holidays in a warm, vibrant and safe environment. The summer programme, amongst others will include; cooking, multisport sessions (your child could try a new sport every day), arts, circuit training and the ever popular music production. The sessions are split into 3 categories: Junior 8-11yrs, Intermediate 11-14 yrs and Senior 11-18yrs. For children who have been involved in the activities during the summer there is also the opportunity to go on a 3 day residential trip to Kent at the end of the summer. Such a brilliant resource available to our Chiswick children and did I mention it's free folks.. yes, FREE!!! Keep an eye on the website below for further details.
Hogarth Youth Centre
WEEK 6
Wind in the Willows at Chiswick House
21st August – 24th August
11:30am and 2pm
This family classic is performed within the picnic area near the Ionic Temple. Grab a picnic blanket and watch the amusing musical story of Ratty, Badger and pesky Toad unfold as you move around with the characters in these beautiful surroundings.
Wind in the Willows

From all of us at Whitman and Co we hope you have a wonderful, fun filled summer holiday!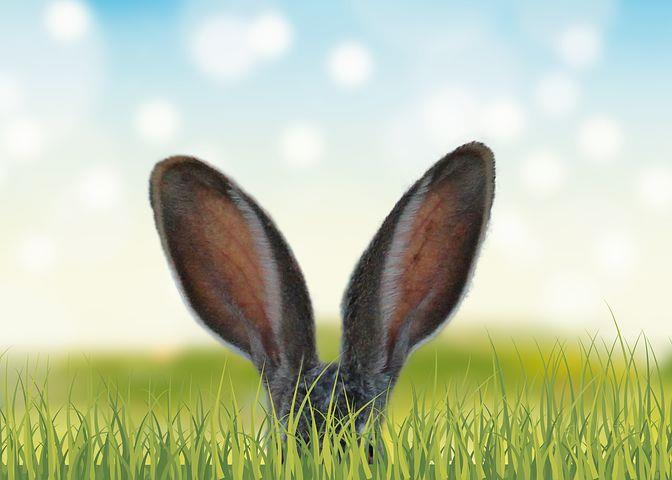 Published: 29/03/2018   Last Updated: 29/03/2018 22:59:13   Author: Jessica Chalmers    Tags:
We've got a few of ideas to keep your Easter chicks amused over the next couple of weeks in Chiswick and the surrounding areas:


Easter weekend at Chiswick House
Bring the whole family to Chiswick House this Easter. The house is open all weekend and children go in for free! On Monday there will be a fun family crafting activity inspired by Georgian tea parties, you will have the chance to make and embellish your own tea pot decoration.

http://chiswickhouseandgardens.org.uk/event/easter-weekend-opening/

Hogarth Youth Centre

If your children are aged between 8-19 and want to get involved in some brilliant FREE activities such as jungle survival skills, music production, cookery or beauty and health the Hogarth Youth Centre on Duke Road have got a great timetable over the Easter break. Have a look on the link below and get them booked in!

https://fsd.hounslow.gov.uk/kb5/hounslow/fsd/service.page?id=pA5nveNrpZE


Chiswick Theatre Arts

Are you used to being your child's audience for their homemade shows?! If so they will LOVE the workshops at Chiswick Theatre Arts. The morning workshops for 3-8 year olds include fab themes such as 'Under the Sea' and 'The World of Dr Seuss'. Full day workshops are available for 6-12 year olds, budding dancers can learn the dance routines to Michael Jackson's classic hits or pull together a 'Play in a Day'. Book your slot as soon as possible to avoid disappointment.

http://www.chiswicktheatrearts.com/copy-of-spring-half-term-workshops


A Big Day Out with Peter Rabbit at Kew Gardens

Head to Kew Gardens for a botanical bunny adventure from Friday 30th March – Sunday 15th April. Fun, family activities include building a giant warren, exploring the food Peter would've found in Mr McGregors garden and creating your own bunny ears. Not to mention the delicious hot cross buns and other Easter treats you'll find at their festival pop-up.

https://www.kew.org/kew-gardens/whats-on/a-big-day-out-with-peter-rabbit
Here Be Dragons

If dragons are more your thing Kew Gardens have got that covered too. From 30th March – 30th September follow the dragon trail and hunt for dragon sculptures.

https://www.kew.org/kew-gardens/whats-on/here-be-dragons


From all of us at Whitman and Co we hope you have a wonderful Easter.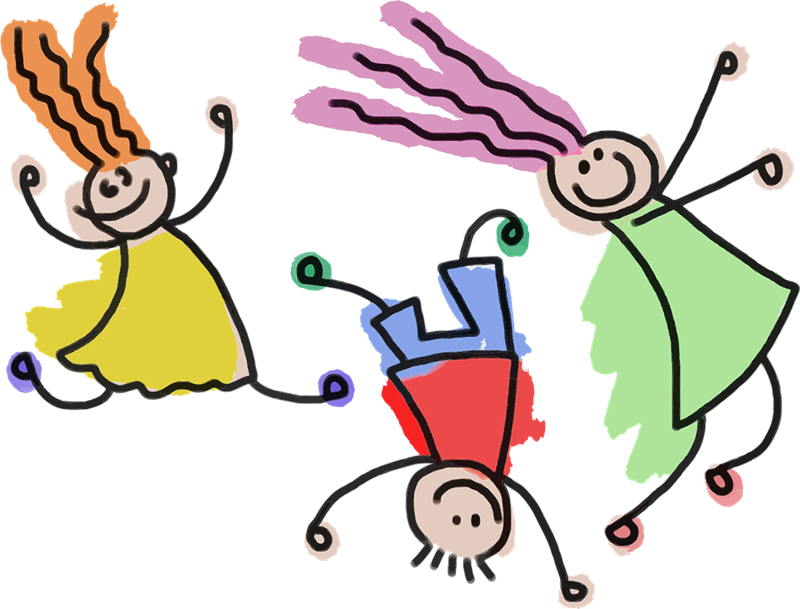 Published: 07/02/2018   Last Updated: 08/03/2018 07:19:52   Author: Jessica Chalmers    Tags:
Half Term Help!
Yikes half term is creeping up! How can we keep our little cherub's occupied next week?! Thankfully in Chiswick we are well placed with many activities to keep our little ones out of trouble..well maybe I should rephrase that..keep the little ones busy!

Here are our top 5 picks:

Hedgehog Activity Day
Thursday 15th - 11am-3pm
Head to Gunnersbury Triangle for free, fun, family friendly activities and learn all about hedgehogs. Whilst there take part in a hedgehog house building workshop (spaces for the workshop are limited so please email epooley@wildlondon.org.uk to book a place).
Location: Gunnersbury Triangle Nature Reserve, Bollo Lane, London, W4 5LW (opposite Chiswick Park Station)
www.wildlondon.org.uk

Mella Mella's Pottery
Get creative at Mella Mella's Pottery play cafe. Relax with a cuppa whilst the little ones paint pottery and enjoy the Kids Corner and garden.
Contact: 020 8995 6337 / info@mellamellas.co.uk
Location: 8 Essex Place, Chiswick, London, W4 5UT
www.mellamellas.co.uk

Rocks Lane Soft Play
Great new soft play in Chiswick! Let the children scramble in the soft play whilst you sit back and enjoy a coffee and slice of cake from the cafe. Even lunch is sorted with their onsite pizza oven!
Contact: 020 8994 1313
Location: Rocks Lane Multi Sports Centre, 60 Chiswick Common Road, London, W4 1RZ
www.rockslane.co.uk

Watermans Art Centre
Ok, so not strictly Chiswick but I couldn't leave it out! Watermans as always is on hand to help fill the half term days with the Bear and Butterfly show, a giant butterfly making workshop and the Woodland Discovery: a musical storytelling adventure. Grab your tickets now..
Contact: 020 8232 1019
Location: Watermans Art Centre, 40 High Street, Brentford, TW8 0DS
www.watermans.org.uk

Chiswick House and Grounds
If all else fails we always have the lovely Chiswick House with its den building, sand pit rummaging, dog watching, hot chocolate drinking joy!
Location: Chiswick House and Gardens, Burlington Lane, Chiswick, London, W4 2RP
www.chiswickhouseandgardens.org.uk
Published: 24/06/2014   Last Updated: 21/12/2016 17:06:41   Author: Katie    Tags:
Whitman & Co are delighted to sponsor Turnham Green Polytechnic Cricket Club. We felt it particularly poignant to sponsor the team as Gerry Chalmers headed up the Turnham Green Colts in the 1990's. Father of Chris in our sales team who also played for the team, he sadly passed away earlier in the year. They once pulled off a combined father and son caught and bowled! We are also delighted to be sponsoring the Shooting Star CHASE Charity, Belmont School Fete, Opera in the Gardens and West London Sinfonia.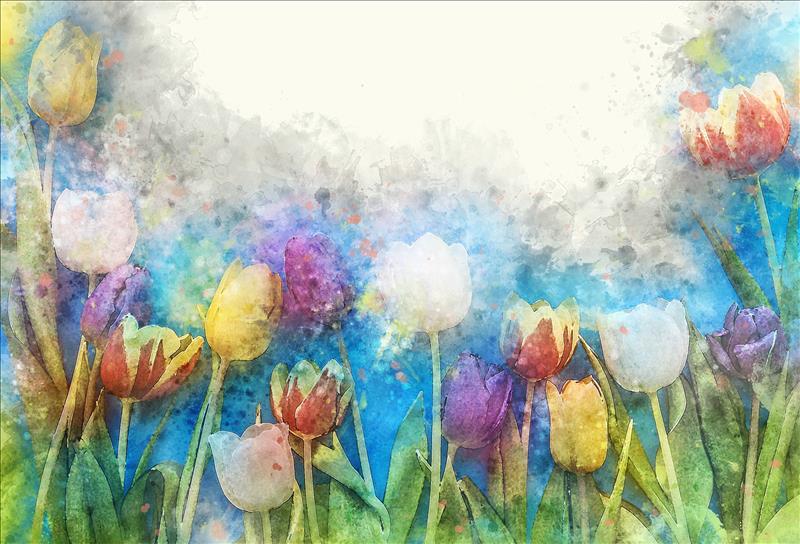 Last Updated: 22/05/2018 12:48:35   Author: Jessica Chalmers    Tags:
Are you thinking of moving to Chiswick and wondering what green space it has to offer? Wonder no more! Whether you are a dog walker, outside exerciser, playground endurer, afternoon tea taker - or all of the above we have a park for you! Here are a few of our favourites:
Gunnersbury Park
Gunnersbury Park offers something special for everyone; you can feel miles from the masses in the parkland or take part in the weekly Sunday 5km 'parkrun'. If nature is more your bag join the upcoming tree walk or simply brunch in the newly opened Benugo café, which is open daily from 8am-7pm.
www.visitgunnersbury.org
Google Map link
Chiswick House and Gardens
We are so lucky to have Chiswick House and Gardens on our doorstep with its 65 acres of gardens, the combination of formal gardens and woodland wilderness is a wonderland for dogs and folk alike! Throughout the year there are fun activities for all the family, past events have included open air cinema, opera and theatre performances, lantern festivals, a touring 'village green' circus and food festivals. Not to mention the historic talks and craft activities which happen throughout the year. So head down, let your dogs have a romp, your children rummage in the sand pit, and grab a delicious slice of homemade cake for yourself from the wholesome café.
chiswickhouseandgardens.org.uk
Google Map link
Dukes Meadows
Dukes Meadows is a riverside park purchased from the Duke of Devonshire in 1923. The park can cater to a diverse audience whatever your recreational needs. On a sunny day bring your children to the paddling pool and cool down with an ice cream from the snack kiosk. If the children tire of splashing next door is a fabulous adventure playground which was designed through the imaginations of the local children. The large meadow is great for letting your dog charge around off the lead or flying kites on a blustery day. On a Sunday between 10am-2pm head to the brilliant food market, a social enterprise set up by the wonderful Chiswick Community. The delectable market offers fabulous produce from around the country.
dukesmeadowstrust.org
Google Map link
Acton Green Common
If you are responsible for little ones you won't be a stranger to the playground and Chiswick has plenty on offer! Rather than list them all the mini Whitman's have decided upon their favourite: A short stroll from Turnham Green is Acton Common Playground – a paradise for children with its giant sand pit, obstacle course, space to play football and usual fun playground paraphernalia. If the swing pushers and roundabout spinners are in need of a little pep, Lavelli Bakery opposite is on hand with a flat white and bacon bap!
www.actongreen.org.uk
Google Map link
If Chiswick's wonderful green spaces have temped you that this could be the place to reside, please call our talented team on 020 8747 8800 and they will be very happy to help you further.
Show More Articles